Rowperfect Classic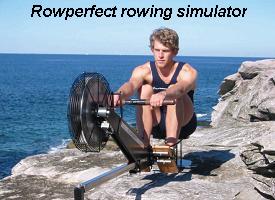 This page describes the options and add-ons for the Rowperfect Classic, the black model with wireframe cage. This model, sometimes called "RP2", has been in production from around 1990 until 2005.

It was designed by Cas Rekers, manufactured by CARE Rowperfect BV in the Netherlands and sold world wide through a wide range of Rowperfect agents.


Back to top
Rowperfect PC interface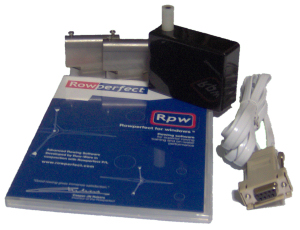 With the Rowperfect PC interface, you add an extra dimension to your training sessions on the Rowperfect Classic. The interface, combined with the "Light" version of
SEAN : Session Analysis
, calculates over 25 values for every stroke made, and presents a real-time force curve on the computer screen.
The Rowperfect PC interface comes with mounting brackets, a standard serial cable and the
Rowperfect for Windows
software on CD-ROM. An optional
USB Serial adapter
is also available.
Owners of the old CARE/DOS interface can upgrade their interface to be used with Rowperfect for Windows, the so called "Rpw upgrade". For this, the firmware has to be updated, meaning the interface has to be sent to the Netherlands for a day.
Polar receiver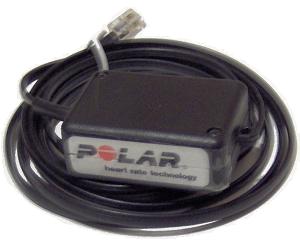 To read heart rate information during your workout, a standard
Polar
transmitter belt and watch can be used. To add this data to your training session, the
Rowperfect PC interface
needs a Polar receiver. This receiver is compatible with several types of Polar transmitter straps. Click
here
for an overview of supported transmitter types.
The Polar receiver can only be used in combination with the
Rowperfect PC interface
. It comes with installation instructions.
USB Serial adapter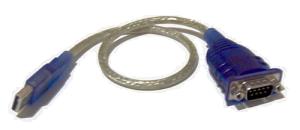 With the USB Serial adapter, you can connect the
Rowperfect PC interface
with a PC through an USB port instead of the standard / old style serial port.
The USB Serial adapter comes with
drivers
for Windows 98, ME, 2000, XP, Vista, 7 and 8 as well as installation instructions.
Pricing
Pricing details can be found on our
price list
.